Time Travel:
goMTA
(An app that shows the nearest station and time)
Problem
"I want an app that allows me to find the nearest subway station and station times. I just want to open the app and I can find all the information when I'm on the go."
"What does this app need? Should it be native based or web based?"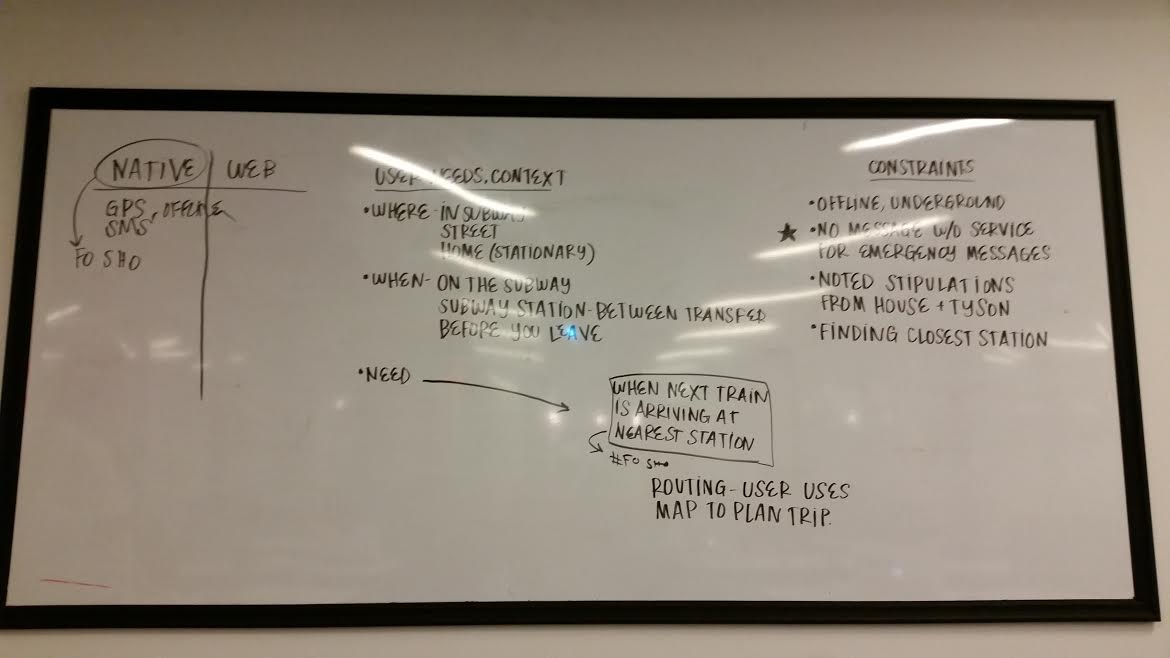 "Lets wireframe the design"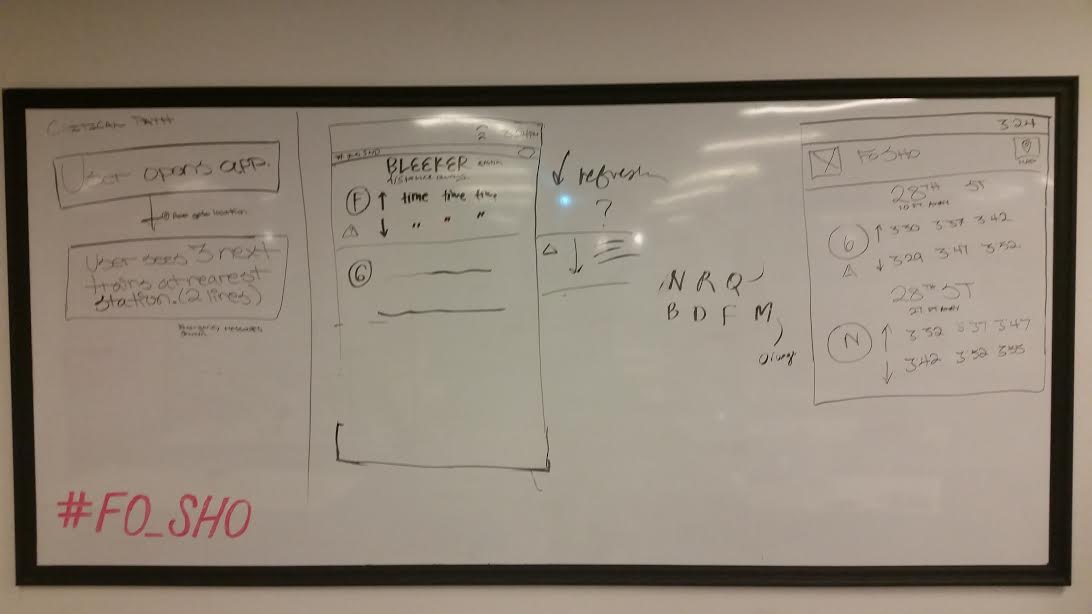 Design